Hampshire council looks to scrap 'ineffective' CCTV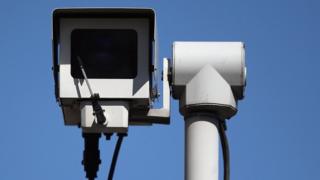 A council has proposed scrapping its CCTV cameras after deciding they are expensive, out-of-date and no longer effective.
Havant Borough Council's scrutiny board recommended decommissioning the town's 46 cameras to save £134,096.
It said the CCTV system covered the wrong areas, had a limited impact on crime, and could violate privacy laws.
But the panel admitted the cameras were valued by the public and allowed the police to respond quickly to incidents.
It recommended officers investigate whether council CCTV cameras on the Meridian Shopping Centre and bus station could be incorporated into their existing systems.
'Public feel safer'
A report recommending the cameras be removed is set to be considered by the council's cabinet on 1 April.
It said: "A majority of the panel accepted that the current system no longer fulfils a majority of the original objectives and does not represent value for money.
"A long term solution would be the provision of a county wide CCTV system monitored by the police, which has the political and financial support of all districts in the county."
But it added the public "generally like CCTV" and "feel safer because of it", and a survey carried out in 2013 found there was "clear support" for it.
A Hampshire Police spokesman said the cameras are "useful for investigative purposes" but said he could not comment on their location and funding.