Driver admits driving into Nether Wallop party marquee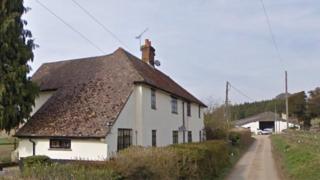 A man has admitted driving a car into a marquee, injuring 21 partygoers.
Peter Bialek, 66, from Salisbury, pleaded guilty to causing grievous bodily harm and furious driving during a private ball attended by 300 people at a farm near Nether Wallop, Hampshire.
Eyewitnesses described how a silver Mercedes car crashed into a marquee, injuring people on the dance floor.
Bialek was released on bail to be sentenced on 10 June.
Police said 21 people were hurt, with eight suffering serious injuries when the car smashed into the marquee at 23:00 BST on Saturday, 3 October.
The event is understood to have been organised to raise money for a local village hall and other charities.
Peter Bialek, of London Road, Salisbury, entered guilty pleas to three counts of GBH without intent and a charge of causing bodily harm by wanton or furious driving during a hearing at Winchester Crown Court.