Bus lane cameras set for Southampton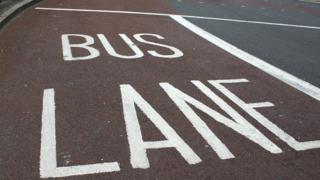 Cameras aimed at catching motorists who drive in bus lanes are to be installed in Southampton.
The cameras will operate 24-hours a day in an attempt to improve traffic flow and drivers using a bus lane illegally face a £60 set penalty.
The city council insisted they would "quickly change drivers' behaviour".
Jacqui Rayment, cabinet member for environment and transport, said: "Any income will be reinvested to make improvements to roads and transport."