Southampton psychiatric patients moved to London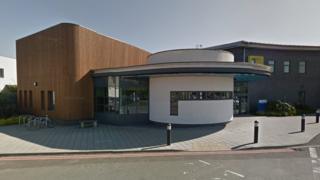 A troubled NHS trust has shut a psychiatric ward because of staff shortages and transferred patients to a hospital more than 70 miles away.
The psychiatric intensive care unit (PICU), at Antelope House, Southampton, is not expected to reopen until March.
Southern Health NHS Trust said patients were being sent to the Huntercombe Hospital in Roehampton, London.
Conservative MP Mims Davies, said it was "a massive blow for patients and their families".
A report to the trust board in June said Antelope House, on the Royal South Hants Hospital site, had been suffering "severe staffing shortages since October".
It said despite "an intensive recruitment and retention plan", it had been agreed to close the PICU for safety reasons.
Eastleigh MP Ms Davies, said the closure of Hamtun Ward for eight months had removed "a very valuable local resource for people who are very ill in the Southampton and Eastleigh areas and beyond".
"The news that patients and their families will now have to travel to Huntercombe Hospital in Roehampton is understandably very distressing for them," she said.
"People who are this ill need their family close by and the families themselves want to be close to their relatives. They also are sometimes not able to meet travel costs when loved ones are far way and this is a major concern."
In a statement, the trust apologised for the disruption and said it had a "comprehensive plan" to address the shortage of nurses.
In June, the trust announced chief executive Katrina Percy would be keeping her job, after it was criticised in a series of reports over the way it had investigated hundreds of patient deaths.