Charges introduced to dump DIY waste at Hampshire recycling centres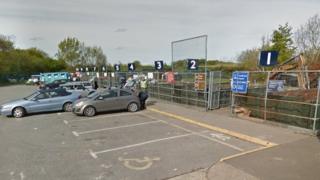 Charges are to be brought in at waste recycling centres across Hampshire to save the county council money.
The new fees are for materials classed as "DIY construction waste", including soil and plasterboard.
Hampshire County Council said the charges were needed to cover the cost of disposing the waste.
The payments, which come in on 1 October, range from £2.50 for a bag of soil, to £10 for a sheet of plasterboard.
A £2.50 charge will also be made for individual items including wash basins and toilets.
The authority said disposing of the DIY and construction waste from the centres cost about £1m each year.
Councillor Rob Humby, who is in charge of environmental issues, said: "I would stress that these charges apply to the specified waste types only and no householder will be expected to pay for normal household waste, green garden waste or recyclable materials such as scrap metal or glass."
In July plans to reduce opening hours and close the recycling centres across the county on Thursdays were approved.