Ferrari driver 'lost control' of car before death crash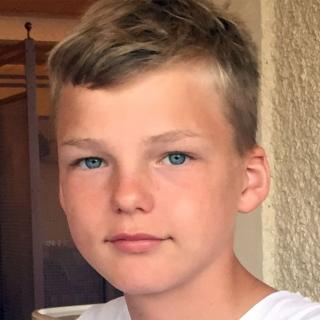 A man lost control of a Ferrari F50 sports car causing it to crash and launch into the air, killing a 13-year-old boy, a court has heard.
Matthew Cobden, 39, is accused of causing the death by careless driving of Alexander Worth in North Warnborough, Hampshire, in August 2016.
Neither Mr Cobden nor the boy were wearing seatbelts at the time, Winchester Crown Court was told.
Mr Cobden denies the charge.
Mr Cobden, of Walton-on-Thames, Surrey, crashed into fencing on an access road between Newlyns and Lodge Farms on 22 August 2016.
Prosecuting, Thomas Wilkins said he accelerated before the car hit a post. It then became airborne and both Mr Cobden and Alexander were thrown from the car.
Mr Wilkins said: "No other vehicle was involved and the prosecution say that the fatal incident was caused by a simple driver error - in other words, Mr Cobden's driving fell below that required of a careful and competent driver."
The jury was told Mr Cobden, who runs a storage business for classic cars, had earlier taken delivery of the car and it was due to be resold at auction.
The court heard Mr Cobden had put his foot on the accelerator "very gently" and the car had "taken off uncontrollably" and that the crash was caused by "some latent defect" with the car.
It had been used for filming a promotional video for the auction and had been driven by motoring journalist Richard Meadon who described it as a "fabulous example" of an F50.
'White smoke'
Jurors were played footage of a promotional video showing the car being driven on a test track earlier in the day.
Giving evidence, he said: "The car was as good when we finished as when we started."
Robin Sellers, defending, showed the court two excerpts from the video showing what he said appeared to be white smoke emanating from the engine.
Mr Meadon said he thought it was caused by something on the track surface.
The court was also read a statement from the car's owner who said the car had been through a £40,000 comprehensive service and was in "superb shape".
Jurors heard Alexander, from Kings Worthy, and his mother had been with her partner, who was leaving a battery with Mr Cobden, who offered to take the boy for a short ride in the car.
Tests carried out on the car after the crash showed "no pre-collision defects" and no warning lights had shown on the vehicle when Mr Cobden was driving.
The court heard the vehicle, which was capable of accelerating from 0 to 60mph in four seconds, was a left hand drive.
Prosecutors said Mr Cobden "might have misjudged the position of the vehicle in the road" and "misjudged the power of the car".
The trial continues.