CCTV introduced after Isle of Wight library sex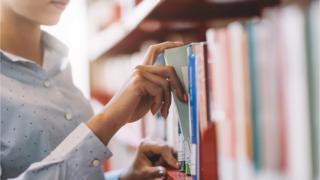 Security cameras have been installed in an Isle of Wight library after a couple were caught having sex among the stacks.
A council statement said security at Lord Louis Library in Newport has been increased due to "occasional instances of inappropriate behaviour".
The incident is believed to have happened at the end of last month.
Cameras costing £3,000 have been installed in the library and were paid for by a public donation.
A council spokesperson said: "We have installed eight new cameras in Lord Louis Library to help improve security.
"We have had occasional instances of inappropriate behaviour and we hope this will act as an effective deterrent."