Search for man over Leintwardine stolen cash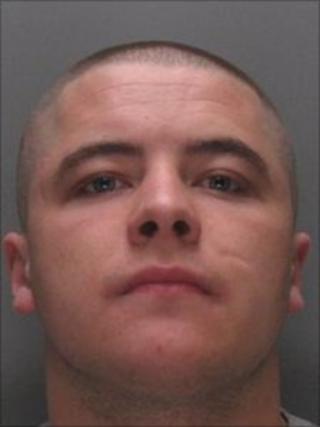 Police are looking for a man in connection with a violent robbery in Herefordshire.
Anthony Raymond Conroy, 23, from Merseyside, is wanted in connection with a robbery in Leintwardine in September, 2010.
Police said two delivery men had been walking to the HSBC bank in High Street when four men took their cash boxes, which contained thousands of pounds.
Three men have since been arrested and bailed over the matter.
The robbery took place during the afternoon of 3 September.
An appeal was made on the BBC's Crimewatch programme on Wednesday for Mr Conroy's whereabouts.
He is described as having a 5cm (2in) scar on his right cheek and a 7.5cm (3in) circular burn mark on his right arm.