Jury out in Christopher Grady child river death trial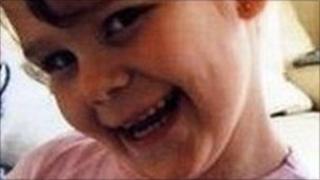 The jury has been sent out in the trial of a man accused of driving his car into a Worcestershire river in an attempt to murder two of his children.
Christopher Grady drove a car into the River Avon, in Evesham, with two of his children in it on 11 February, 2010, Birmingham Crown Court has been told.
His daughter Gabrielle, five, was submerged for two hours and later died. His son, Ryan, who was six, survived.
Mr Grady, 42, of no fixed address, denies murder and attempted murder.
The jury was sent home at about 1600 GMT on Wednesday and will resume deliberations on Thursday.