Freedom of Wychavon district for Mercian Regiment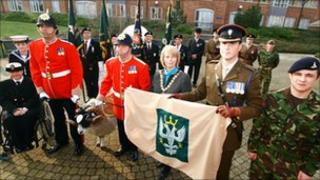 The freedom of Wychavon has been granted to the Mercian Regiment, the district council has said.
The regiment, which traditionally recruits from across the Midlands, recently returned from a tour of Afghanistan.
Councillor Linda Robinson, council chairman, said it was the highest honour the district could bestow and that the regiment was worthy of it.
The formal ceremony was performed on Tuesday evening.