Asparagus festival could win unusual event competition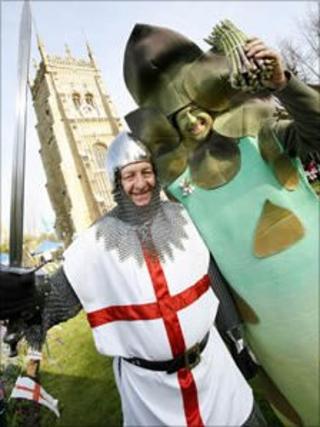 The organisers of a vegetable festival in the Vale of Evesham have urged people to help it in a contest to be named England's most unusual event.
Last year the British Asparagus Festival came fourth in the Where Else But England award.
Chris Brookes, from Wychavon District Council, said: "It's about supporting the local economy. The serious side of a funny award is about jobs."
Other event finalists across England include snail racing and egg throwing.
Mr Brookes said: "We want to be the oddest festival in England because it's fantastic publicity for the amazing vegetable that asparagus is, but also because it shows the Vale of Evesham in a really positive light.
"If we win this award it'd be great for businesses in this area."
The festival, which boasts an AsparaBUS tour and asparagus fortune telling, will hear the result of the competition on 9 April.