First Midland Red Buses fined for poor performance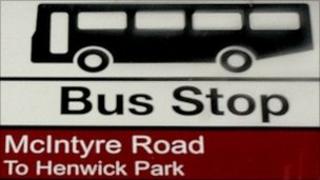 First Midland Red Buses has been fined £7,300 for failing to meet punctuality targets in Worcestershire.
A compliance officer for the Vehicle and Operator Services Agency found that one in six buses failed to arrive or leave on time.
Steve Zacker, the firm's commercial director, said they have now acted to try to tackle the problem.
"We've put an additional resource into monitoring and we will increase the amount we do in the future," he said.