Tallulah Fix give track for charity tsunami aid album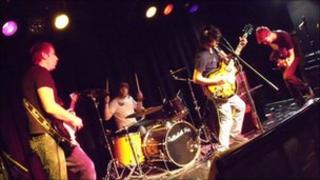 Tallulah Fix, the Malvern-based alternative/blues/rock band, have given a track to a charity compilation.
All the money raised is going to the Japanese Red Cross, to help victims of the recent earthquake and tsunami.
The compilation costs £5 and can be downloaded.
The band said: "We are thrilled to be a part of this because when we saw the terrifying images we wanted to do something for the aid fund."