Turf stolen from newly-built play area in Worcester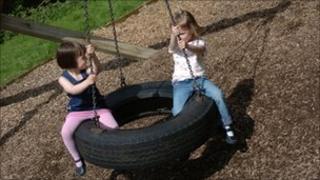 A new play area in Worcester, built at a cost of £58,000, has had all its turf stolen.
Chris Hill, from Worcester City Council, condemned the theft of 35 sq m of turf from Power Park.
"This was a mindless crime which targeted the youngest people in the community - if you have any information at all, we urge you to come forward as soon as possible," he said.
A local company has offered to replace the stolen turf free of cost.