Job loss threat to hundreds at Worcester company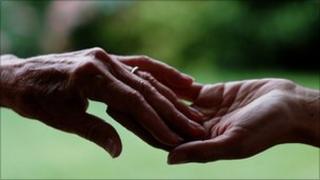 Hundreds of jobs could go at a company in Perdiswell when it relocates its headquarters.
Craegmoor has recently been taken over by the Priory Group, which plans to shut the Worcester site where about 250 people work.
A spokesperson for the group said it was too early to confirm the impact the move will have on jobs.
Craegmoor provides help for people with learning disabilities, mental health difficulties and the elderly.
Gary Woodman, from the Chamber of Commerce for Herefordshire and Worcestershire, said: "Our suspicion at this stage is that there will be redundancies for those based in Worcester... it's now up to us to support those people in finding other employment."
A spokesman for the Priory Group said: "We are committed to a fair and open consultation process with all the staff involved and will explore redeployment opportunities in the larger group before making final decisions on redundancies."
Craegmoor employs more than 6,000 people across the UK.