Herefordshire Council will tweet local election results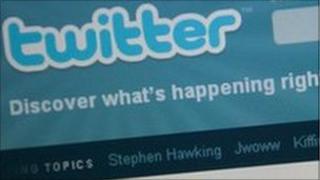 Herefordshire Council will be using the social networking site Twitter for the first time to announce the outcome of the local elections.
The results of the 56 contested seats on Thursday, 5 May, will be posted online from around 0200 BST the following morning.
John Jones is the electoral services manager from the council.
"The days of sticking notices outside the count venue have gone, the public has greater expectations," he said.
"We're keen that people know the results as soon as possible - and I think there's a greater expectation these days that we move with the times," said Mr Jones.
Polling stations will close at 2200 BST on Thursday, 5 May when the ballot boxes will be taken to Hereford Leisure Centre where the votes will be counted.
The parish council count begins at 1000 BST on Friday, 6 May, and alerts will be sent out via Twitter as the results are announced during the day.