Rescue cyclists take to the Malvern Hills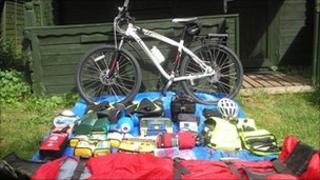 A volunteer team of cyclists will be an extra ambulance service on Worcestershire's Malvern Hills at peak time and on weekends.
Trained ATBRU Search and Rescue cyclists will work as a two-person crew, offering treatment ranging from a bee sting to a heart attack.
The four-strong team say they will also operate within Worcester city centre during rush hours and peak times.
The scheme, which relies on donations, will start from Saturday, 21 May.
The bikes will carry defibrillators, monitoring equipment, oxygen, splints and collars.