West Mercia's retiring chief constable criticises cuts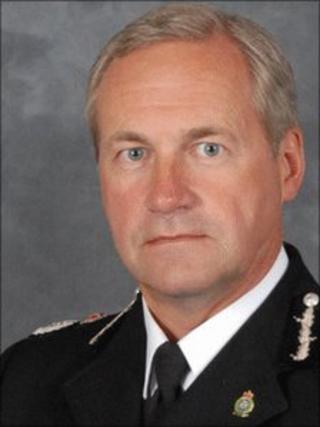 The outgoing chief constable of West Mercia Police has called for a national review of policing.
Paul West, the force's longest serving chief constable, said government changes to the service had not been fully thought through.
He said: "I don't think designing the future of a police service purely on the basis of finance is the right way to go."
The Home Office said effective policing was based on resources not numbers.
Mr West said: "The government should have some sort of strategic policing review."
A Home Office spokesperson said the cuts were designed to be efficient: "Changes such as streamlining the crime recording processes and returning charging discretion to officers could save well over 2.5 million hours of police time each year.
"By March 2012 the proportion of the police workforce working in frontline roles will be higher than it was in March 2010."
Earlier this year, West Mercia Police defended the biggest cut in officers in percentage terms of all the forces in England and Wales.
A spokesman said the cuts were part of the force's "efficiency plan", aimed at ensuring police officers remained available for operational and front-line duties.
Mr West's current deputy, David Shaw, will become the new chief constable on Monday.