Hampton Bishop could double if new homes are approved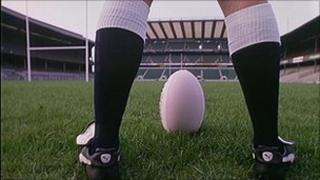 Concern has been raised over plans for a private development in Herefordshire that includes 190 homes.
If approved, the development would include a new £5m rugby club and sports centre, and would double the size of the village of Hampton Bishop.
Norman White, from the parish council, said: "We all enjoy sport but 190 houses is a bit over the top - Hampton Bishop has only got 160 now."
Herefordshire Council will discuss the plans at a meeting later this month.
If the plans go ahead, the current Hereford Rugby Club in Wyeside will be re-built on Hollywell Gutter Lane.
It would include grass and all-weather sports pitches, a club house, an indoor training building and a sports centre for public use.
Some villagers are concerned about the increase in traffic on the nearby B4224 and the destruction of a large part of the orchards where the development would be built.
Mr White said the location was also an issue because it is on a flood plain.
He said: "Hampton Bishop is low-lying, this is the wrong place and plans should be put on hold - flooding is an issue."
Those involved in the plans for the rugby club, which were first submitted four years ago, said they had done their research.
Guy Griffiths, the club's former chairman, said: "We've spent three years going to the Environment Agency, Welsh Water and the Highways Agency, who have all said they have no problems with the build of it.
"I understand reservations but I see it as a once in a lifetime opportunity, not only for the rugby club but also for the people of Hereford."