Rape victim says Hereford's support centre must reopen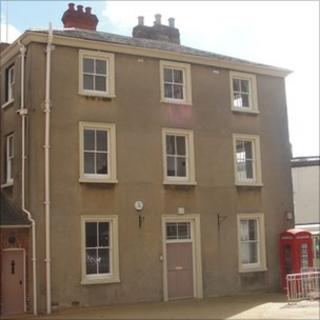 A victim of sexual abuse living in Herefordshire has spoken about the importance of reopening a women's support centre that was forced to close.
Eva, 40, not her real name, described the help she received from Help 4 Women as "heaven."
She said she was abused by a relative for three years until the age of 14, an experience which haunts her.
"It never goes away, it really doesn't go away - it gets better but it still comes back," she said.
The centre was shut down in June after government funding was cut but volunteers have been campaigning reopen it.
They are planning to set up a new non-profit company called Women 4 Women, entirely run by volunteers, in September.
Eva said it was essential that the facility, which changed her life, is revitalised.
"It has been unbelievable, I never had the courage to talk to people, I didn't want to see anybody.
"Now I can go out, I can speak to people, I've got a lot more friends.
"This place is like heaven, you cannot understand until you get through the doors how much help you do get."
'Nervous wreck'
Eva, who married and brought up five children after her husband died, first went to the centre 18 months ago.
She said: "I was a nervous wreck, I hadn't worked for nearly 14 years - I knocked on the door and everyone was so friendly - that changed my life on that day.
"The volunteers were the best, people kept asking: 'are you ok, do you want to come and talk' and for the first time in my life I talked.
"I actually talked to other human beings about what I'd been through - you can't trust anyone and nobody understands unless you've been through it yourself."
She started going to the centre every Wednesday where she gained support and a qualification that allowed her to find a job.
Eva said that without the centre, her life would not have changed for the better.
"I probably wouldn't have a job, I wouldn't speak to anyone, I just wouldn't survive.
"It's helped, it really has helped, people helped me, I helped them - this centre is what we really need for other women like me."