Moreton-on-Lugg rail death: Signalman to face court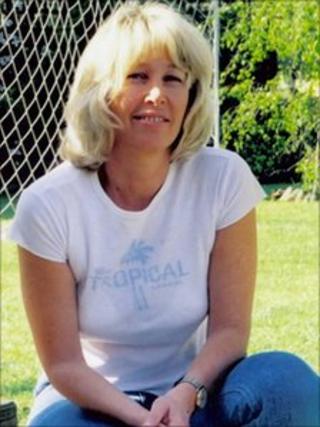 Network Rail and a 41-year-old signalman are to be prosecuted over the death of a woman hit by a train at a level crossing in Herefordshire.
Jane Harding, 52, was a passenger in a car that was hit by a train at Moreton-on-Lugg level crossing in January 2010.
Signalman Adrian Maund was arrested on suspicion of manslaughter in July 2010.
Prosecutors said there was insufficient proof for a manslaughter charge but it was in the public interest to prosecute under the 1974 Health and Safety Act.
'Employer's duty'
Jayne Salt, head of the West Midlands CPS complex casework unit, said: "I have advised the police that Adrian Maund, 41, who was the signalman responsible for that particular level crossing, should be summonsed under Section 7 of the Health and Safety Act 1974 for failing to take reasonable care for the health and safety of other people likely to be affected by his actions or omissions at work.
"I have also advised the police to summons Network Rail under Section 3 of the Health and Safety Act 1974 which imposes a duty on an employer to conduct their undertaking in such a way as to ensure, so far as is reasonably practicable, that persons not in their employment who may be affected thereby are not exposed to risks to their health and safety."
A first hearing is due to take place at Birmingham Magistrates' Court on 5 October.
Ms Harding, a hairdresser from Marden, was a passenger in one of two cars on the crossing that were hit by the 08:30 GMT Manchester Piccadilly to Milford Haven train at 10:34 GMT on 16 January last year.
The driver of the first car was seriously hurt.
A woman and her 11-year-old daughter in the second car received minor injuries in the crash.
The train was not derailed.