Great Malvern station fence plan to combat lead thieves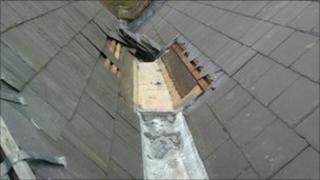 A listed Worcestershire station is planning to put up fencing following repeated thefts of lead from its roof.
Great Malvern station has been targeted twice in the past year by thieves using the embankment around the station to get onto the roof.
Mike Hampson from London Midland said: "The building's unusual design means that access to the roof is currently relatively easy."
He said the fencing used will "complement the original architecture".
The station celebrated its 150th anniversary last year and retains many of its original Victorian features.
It was restored after being badly damaged in a fire in 1986.
The station is in a conservation area and an application to install the fencing has been submitted to Malvern Hills District Council.