Malvern water cure memorial a step closer to development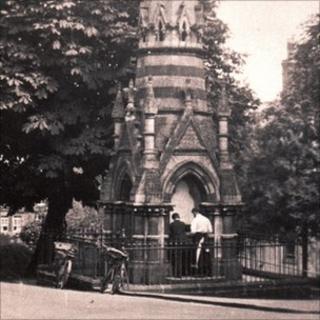 Plans are a step closer for a new memorial in Malvern to mark the introduction of hydropathy in the town, also known as the water cure.
The new monument would replace the original one, erected in 1877, in memory of Dr James Wilson and demolished in 1948.
The group working on the project is asking Malvern Hills District Council for £10,000 to build the memorial.
If successful, it is hoped work on it can start in the autumn.
Councillor Barbara Williams said: "As well as highlighting Malvern's heritage, it could also be of interest to schools who can build historical educational projects around the original and new memorial.
"This project is a good example of how we can improve the environment for local people and at the same time, boost tourism in the area."
The plans include seating, a landscaped area with shrubs and a triangular monument which will show the same wording as the original monument.
There will also be a picture of the old memorial fountain.
Dr Wilson set up the first hydrotherapy centre in 1842 at The Crown Hotel, where Lloyds Bank now stands.