Ex-Worcestershire council boss George Lord's sex charge denial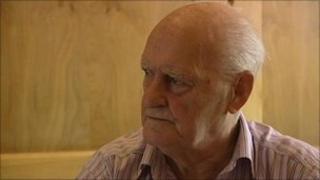 The former leader of Worcestershire County Council has pleaded not guilty to eight charges of indecent assault and one charge of sexual assault.
George Lord, 79, from Bromsgrove, submitted his pleas at Worcester Crown Court.
The ex-leader of Worcestershire County Council resigned in November last year after allegations were made of inappropriate behaviour towards staff.
He is due to reappear in court on 26 September.
Eight of the alleged offences date back to the 1970s and one allegedly took place in October last year when Mr Lord was leader of the council.