Boy, 7, gets High Court pay out for birth errors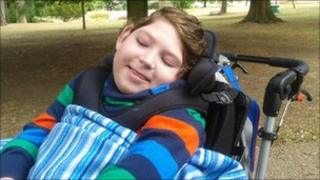 A seven-year-old boy from Worcester left brain damaged after medical errors during his birth has been awarded an undisclosed sum at the High Court.
South Warwickshire NHS Foundation Trust said it accepted there been an unacceptable delay in delivering Jack Dyer, which it sincerely regretted.
He was left brain damaged, partially sighted and with cerebral palsy.
The High Court approved the legal claim earlier and Jack's parents said they were pleased the struggle was over.
The family said: "He now has the security and support he will require for the rest of his life."
Despite the trust accepting full responsibility for the tragedy in 2010 the family was forced to continue their fight for compensation, it added.
Shortly before the case was due to be heard in court, the trust agreed a settlement that would fund the care package their son needs.
Jack's mother Sharon Dyer said: "Even though we are pleased with the final outcome of this long battle we will not be celebrating as the last seven years have been a real struggle.
"We will just concentrate on providing for Jack's future care and needs."
A spokesperson for South Warwickshire NHS Foundation Trust said: "It is hoped that the agreed compensation will provide Jack with security for the future. We offer our best wishes to Jack and his family."