North East Worcestershire college opens £3.5m extension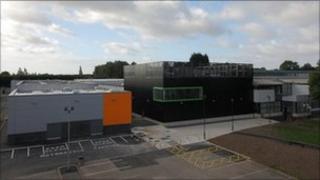 A £3.5m arts and technology block has opened at a Worcestershire college.
The extension to North East Worcestershire (NEW) college's Bromsgrove campus includes a media and music centre with its own recording and TV studios.
It will be used by both school leavers and adult part-time students.
Principal John Callaghan said: "We really want to get the message out into the community that everyone can benefit from what we have built here."
The building also contains car and motorcycle workshops.
At NEW college's Redditch campus a further £1m has been spent upgrading classrooms, primarily used by sixth-form and business students.
The latest project marks the completion of a 10-year project that has seen the college invest £45m in developing its campuses in Redditch and Bromsgrove.