Badgers 'undermine' country road in Herefordshire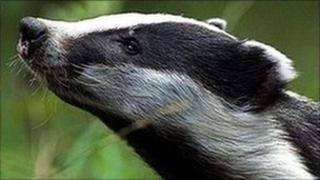 A road has been closed in Herefordshire after it was "undermined" by badgers.
Herefordshire Council said road contractor Amey had closed the U91604 Horseway Head, in Mowley Lane.
A council spokeswoman said the badger sett needed to be inspected to assess if the site was live and if so to "sensitively" move it elsewhere.
She said: "This can mean that the road closure may last for several weeks or months. Amey will work to reopen the road as soon as it is safe to do so."
A diversion has been set up through Stansbatch.