New community minister for Tolladine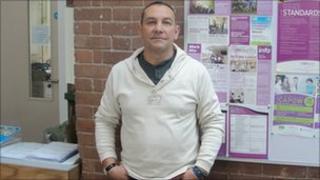 A new community minister has started work in Tolladine in Worcester, the first of his kind in the area.
Bishop John Inge licensed Captain Rick Tett for the part-time role last Sunday at Christ Church in the Tolladine centre.
Mr Tett is a Church Army evangelist who has moved from Chester to Worcester to set up a Christian missional community.
He said: "We'll be sharing our Christian message, our resources, skills and abilities.
"It's about talking to people, building relationships up and organically growing a presence in this area," he said.
Mr Tett already has plans to create a garden in Tolladine and encourage teenagers to take part in activities.
"I'm really excited and passionate about sharing the Christian message in this community," he said.