Herefordshire man in Charles Dickens bicentenary film project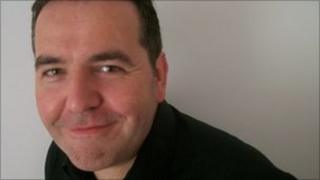 A Herefordshire writer has produced a series of short films as part of the international celebrations marking the bicentenary of the birth of Charles Dickens.
James Clarke, who grew up in Hereford, hopes the films will be educational as well as entertaining.
He said: "They have given me a really welcome platform to shape the projects in a way that I think will appeal to students worldwide."
The £10,000 project has been funded by the British Council.
It is part of a programme of events running until the spring to mark the 200 years since the birth of Charles Dickens, on 7 February 1812.
Mr Clarke's work for the British Council's Dickens 2012 project has involved working with Dickens' great-great-great-granddaughter Lucinda Hawksley.
They filmed the three-to-five-minute films at Dickens' only surviving London home, on Doughty Street in Camden. The building is now the Charles Dickens Museum.
Anna Dever, from the British Council, said the films were part of the English Language Teaching section of the Dickens 2012 celebrations.
She said: "The films focus on the heroes and villains, looking at the work of Dickens very creatively and making it accessible for a wide international audience.
"James has a really good understanding and enthusiasm for what he does."
Mr Clarke, who has been working on the films since February, said it had been a great opportunity.
"It's really exciting to think people can watch this material, and although the films are geared towards students, the idea that someone else might watch it is lovely," he said.
The first of the films, The Brilliance of Dickens, is released on Thursday and will be followed by a handful of others about Dickens characters including Miss Havisham, Bill Sykes, Uriah Heap and Nicholas Nickleby.
Mr Clarke grew up at Hereford and went to St Mary's High School near Lugwardine and Hereford Sixth Form College, where he decided to pursue his love of writing and films as a career.
He said: "I did English Literature at A Level and loved it and thought 'how could you not want to do something you loved with your work?'
"If someone had told me I'd be doing this when I was 16 in a classroom in Hereford I wouldn't have believed them - it's great, how could it be anything other than that?"