Macmillan Renton Unit in Hereford officially opened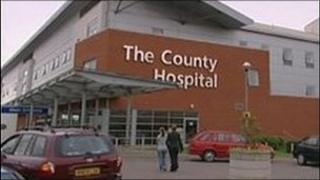 A new £4.8m Herefordshire cancer facility has been officially opened.
The Macmillan Renton Unit at the County Hospital, Hereford, was created in a scheme involving Wye Valley NHS Trust and Macmillan Cancer Support.
Members of the public were invited to Saturday's opening ceremony, performed by the Lord Lieutenant of Herefordshire Lady Darnley, as people were thanked for raising funds.
More than £1.7m was raised locally for the facility which opened in July.
Trust chairman Mark Curtis has said it and Macmillan wished to express "their sincere thanks and gratitude".
He added: "It is an achievement to be recognised and celebrated by everyone involved".