YouTube music video project started by Evesham teacher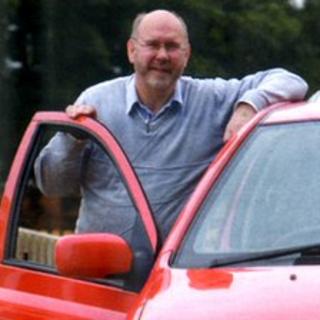 A semi-retired teacher from Worcestershire hopes to preserve music he recorded with children in the 1980s by uploading it to YouTube.
David Howse, of Evesham, has written a number of songs and plans to upload 10 over the next year from his collection My Time Your Time Shine Time.
Mr Howse said: "They were very creative, I thought they were too good to lose."
He decided to resurrect the music while recovering from a long-term illness.
Mr Howse said he had been unable to leave his home for months after a chest infection led to him suffering from heart failure.
He said: "This project brought me back to life, it's got me moving."
'Modern way'
Santa, the first song to go on the content sharing website, has had more than 400 hits and was originally written and performed at Woodmancote School, near Cheltenham, in the early 1980s.
Mr Howse said: "In 1983 we recorded a backing track for it and the record came out as a vinyl song to raise money for some equipment - we sold around 500 or 600."
He said he thought there was a gap in the market for children's music in the UK - most of his songs are written for children aged seven to 11.
He said: "There are a lot of artists aimed at young children in America and I'm not a performer, I've been a writer from the beginning.
"I would never have thought of doing it before, but putting music on YouTube is the modern way of doing things.
"It's like being a minnow swimming with whales."