Hewell Road swimming pool to close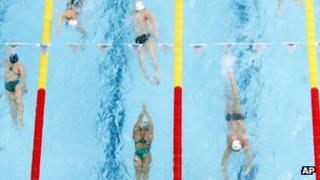 A Worcestershire swimming pool will close at the end of January after 110 years of service.
Hewell Road swimming pool, in Redditch, will open for the final time on 29 January.
Swimmers will be able to use the pool at the new £6.5m Abbey Stadium which is set to open in February 2012.
Redditch Borough Council is urging people to come and have a last look around the facility before it closes for good.
Carole Gandy, leader of the council, said: "The Hewell Road facility dates back more than 100 years and was used as the public baths for Redditch residents. It has been sincerely valued by our communities.
"We have written to local interest groups so they can take photographs of this much-loved building which will always have a place in Redditch's history."