Ashmolean Museum set to open in Broadway village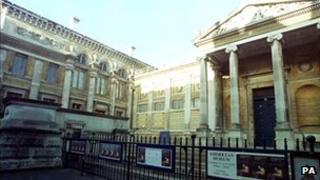 Plans to bring a world-renowned museum to Worcestershire have moved a step closer after the city council approved a £200,000 grant.
Campaigners now need to raise a further £80,000 to open a branch of Oxford's Ashmolean in the village of Broadway.
A benefactor has already donated a property to house the artefacts, but the additional funding is needed to renovate it.
The new museum hopes to open its doors in the latter half of 2012.
Liz Eyre, the local councillor behind the move, said the history of the 17th Century building which will house the collection - Tudor House on Broadway High Street - would become part of the exhibition.
World-class institution
"They're [Ashmolean Museum] not only lending us exhibits, the director is actually taking a prominent role on the board in the new company that's being formed," said Ms Eyre.
"The curator work will be done by the Ashmolean and they'll be contributing staff time across a wide range of museum functions necessary to establish a museum. So it will be Ashmolean quality. The heritage offering will reverberate right around Worcestershire."
John Campion, cabinet member for localism and communities, said: "The Ashmolean Museum in Oxford is a world-class institution and it is incredibly exciting that the Ashmolean name is coming to Worcestershire.
"This project is a shining example of how local people can be empowered to enrich their own communities and we hope local people will really get behind this inspirational initiative and give it their full support."
The Ashmolean Museum, named after Elias Ashmole who studied at Oxford University, first opened in the 17th Century.