War Horse preview screenings in Hereford to raise money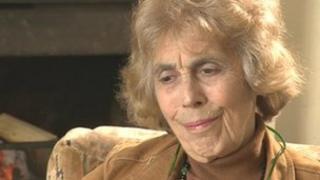 Two preview screenings of Steven Spielberg's War Horse film have been held in Hereford to raise money for a playground.
Documentary maker Revel Guest, of Whitney-on-Wye, had held an informal agreement with author Michael Morpurgo, to turn the book into a movie.
That became reality when they were approached by film-maker Spielberg.
Ms Guest's grandson, Tom Grahame, six, died in 2010 and the screenings will raise money for his trust.
The money will be spent on building an adventure playground, in Tom's name, in Clyro, near Hay-on-Wye.
Preview screenings took place at The Courtyard on Wednesday evening.
The film, about a horse sent from rural Devon to fight in France during World War I, is due in cinemas in the UK on Friday.
It was written in 1982 and adapted for the theatre in 2007.