Worcestershire restaurants Brown's and Crown and Sandys shut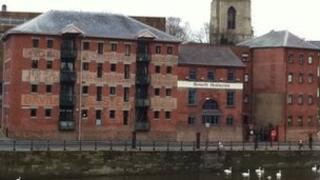 Fifty three people have lost their jobs after the closure of two Worcestershire restaurants.
The manager of Brown's has confirmed that both the Worcester restaurant and the Crown and Sandys in Ombersley have gone into liquidation.
A message on the website of each restaurant reads: "Closed until further notice."
The manager said any deposits made for reservations would not be lost and staff had been told they would be paid.
The manager of Bindles, another Worcester restaurant, has been in touch to offer a limited number of positions to some of the staff who have lost their jobs.
Victoria Hamilton-Jones said: "You have to offer help where you can. We're all in the same industry and we just wanted to show our support."