Worcester fatal flat fire: 999 call details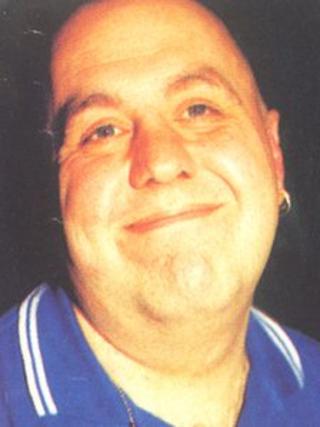 A man killed in a Worcester flat fire called 999 as he desperately tried to get out of the property, officers have said.
Police released more details about the suspected arson attack on the BBC's Crimewatch programme.
Andrew Heath, 52, was found dead in Chedworth Close, Warndon, last month.
Det Con Insp Paul Williamson said: "We know from the 999 call that Andrew knows he's trapped inside the premises and is desperately trying to get help."
He described the fire as a "targeted attack". A £10,000 reward has previously been offered by police.
Last month, police arrested and released two other men, one in his 20s and the other in his 30s, pending further investigations.
A reconstruction on Crimewatch showed that the fire was started in the porchway of the property, trapping Mr Heath inside his flat.
West Mercia Police have released information about people who were seen at the scene of the suspected arson attack and are yet to be traced.
As part of the televised appeal, Mr Heath's sister Leia Charleson said: "He'd been in Worcester for some time, he liked Worcester and he was happy with his neighbours."