Wolverhampton Central Library renovation final stage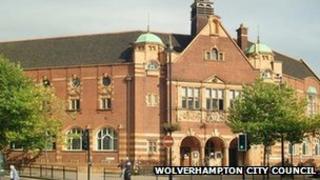 The final stage of the £900,000 renovation of Wolverhampton Central Library will see work on the front of the Grade II listed building.
Major rebuilding work will be carried out on the ramps and steps at the entrance to the 110-year-old building.
Permission needed to be granted by English Heritage for the work.
Acting City Librarian Robert Johnson said: "The existing entrance ramp dates from the 1970s and is showing signs of disrepair along the edges."
He said the new design uses materials that reflect the character of the building and which will also improve access to the library.
The work, which will start on Monday, is expected to take 16 weeks and will be in two phases meaning customers will still be able to use the main entrance to the building at all times.
The year-long restoration of the library has included the installation of a new lift and the rewiring of the entire building. The interior has also been redecorated.