Alvechurch School coach crash: Head's tribute to 'Mr Rip'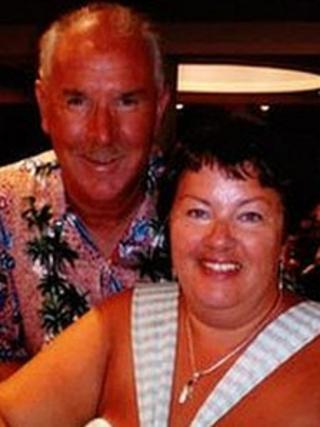 The head teacher of Alvechurch School has paid tribute to her "good friend" Peter Rippington who died in a coach crash near Reims in northern France.
A total of 49 pupils and staff from the Worcestershire school were returning from a ski trip when the coach crashed.
Maths and games teacher Mr Rippington, 59, died and more than 20 others were hurt in the crash, last Sunday.
In a letter sent to families, head teacher Karen Jordan said she was thinking of everyone affected.
'Colleague and friend'
"Firstly may I say to you all how sad I about the events of this week," she said.
"I am sure that your thoughts along with mine are with the families of those adults and pupils who were involved in the coach crash."
She wished everyone still in France a speedy recovery and a safe return.
"Special thoughts go to the 'Rippington' family who have lost Mr Rip, as well as a colleague he was a good friend of mine and many of my staff," Ms Jordan said.
Her primary focus in the past six days, she explained, had been to ensure all pupils and staff at the school were as well looked after as possible.
She said she was "extremely proud" of the way the school and the village had helped the community in Alvechurch to cope with as little fuss or drama as possible.
"We are now at the stage whereby we are aiming to get the school back to a normal routine and lessons," she added.