Hereford Cathedral seeking new choristers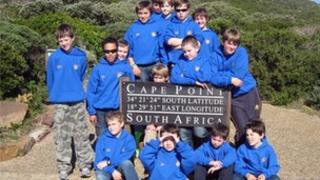 Boys who want to join Hereford Cathedral's choir do not need to have any previous training, says the church's director of music.
Geraint Bowen said joining the choir gave boys "experiences and skills to last a lifetime".
The cathedral is holding an open morning for prospective choristers, aged six to nine, on 24 March.
Organist Mr Bowen said: "It's an hour of seeing what it's like for the choristers every day."
He said it was training at the cathedral and hard work that produced the best results so previous experience was not necessary.
The cathedral usually takes on three or four new young choristers every year.