Malvern woman sets up divorce help group branch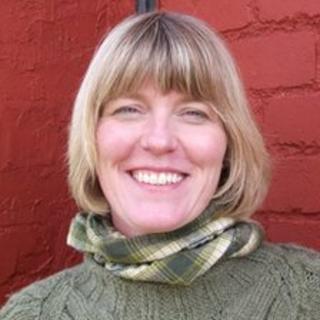 When Kathleen Barclay got divorced in 2010, she said she felt "like a square peg in a round hole".
There were few people in her social circle who had been through it - and she said she had been unable to find a support group near her Worcestershire home.
The following year she went to Gloucestershire for a weekend residential course from Divorce Recovery Workshop (DRW) with a view to her setting up a branch where she lives in Malvern.
Now the 41-year-old is helping to set up the first branch of the not-for-profit group in Worcestershire.
"Even though it was my decision to end the marriage, it still left you with sort of traumatic effects of going through a divorce," the mother of three said.
"It was quite a quick process and there were no groups I could link into.
"If I'd had the course on my doorstep, it would have been a lifeline for me."
Miss Barclay, who has three sons aged 15, 13 and six, said she had "good support" from friends and colleagues but felt there was a "deeper understanding" with people going through the same experience.
"You've made friends by the time the course ends, so you don't feel as isolated," she said.
"They're not on my doorstep but they're on the end of a phone."
'Circumstances change drastically'
She said one benefit of the course in Harnhill was "knowing your emotions are normal under the circumstances" and it "made such a difference to my life, and let me move on".
Miss Barclay said: "[People's] circumstances can change drastically overnight, so you do have new responsibilities, particularly if you've got children on your own and you suddenly become a single parent, or someone who doesn't have the children with them any longer."
She advertised for volunteers for the new branch and the Malvern course will be run by people who have all suffered a divorce or relationship breakdown.
Miss Barclay, who also has a full-time job, and the five other volunteers all had to go through the course themselves and be trained by the DRW head office.
Now local people can take part in a confidential course consisting of six two-hour sessions.
Small groups, prompted by a video, discuss different aspects, from acceptance of the situation through to thinking about moving on and new relationships.
Topics also include coping with your ex and how family can help.
'Bounce back'
Miss Barclay added: "We look at letting everything go and we look at forgiveness as well as part of your recovery.
"Everybody's sort of reason for break up might be different, but there are sort of emotions that are the same.
"I think it depends what circles you move in. Some people bounce back really quickly. Others need a lot of help.
"But it can still be quite [isolating] for some people, particularly if all your friends are married."