Worcester arson victim Andrew Heath unlawfully killed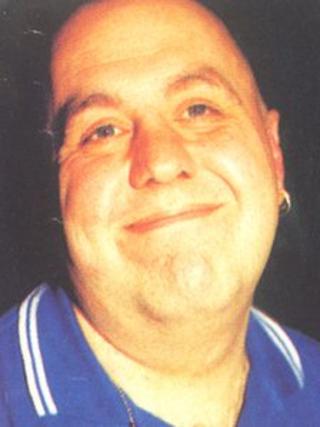 An inquest has ruled that a Worcester man who died in an arson attack on his flat was unlawfully killed.
Convicted paedophile Andrew Heath, 52, was found dead at his flat in Warndon on 14 December.
The inquest at Stourport heard that post-mortem tests showed Mr Heath died as a result of smoke inhalation. He also had heart and liver disease.
The coroner accepted that the fire was started deliberately in a wheelie bin pushed against the flat's front door.
The coroner heard that flames quickly spread through the door, burning through the stairs and making it impossible for Mr Heath to escape.
His body was found in the lounge next to an open window.
Station Commander Neil Lilwall, from West Midlands Fire and Rescue Service, told the court they had staged a reconstruction of the fire and found that the flames took less than 10 minutes to burn through the front door.
Reward offered
Mr Heath had been jailed in 1984, 1989 and 1992 for gross indecency and indecent assault in Leicester and Birmingham.
West Mercia Police said his last conviction was in 1999, when he was given three years probation for indecent assault.
The force said they had no records of any offences or complaints against Mr Heath since he moved to Worcester and they had "uncovered no animosity" towards him from the local community.
A total of 10 people have been arrested over his death in the fire at his Chedworth Close home and have been released on bail.
Police have increased the reward for information leading to finding Mr Heath's killer from £10,000 to £20,000.