Emily Jordan Foundation launches new gardening course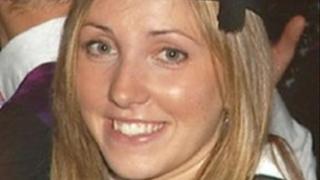 A Worcestershire charity has marked its first anniversary by launching a gardening course for young people with disabilities.
The Emily Jordan Foundation has also moved to a new unit in Kidderminster.
Chris Jordan set up the charity in his daughter's memory after she was killed while riverboarding in New Zealand.
Mr Jordan said: "We've always intended to offer lots of different things to help these young people move into the work place."
Ms Jordan, from Trimpley, near Bewdley, died aged 21 in the Kawarau River near Queenstown in April 2008.
'Moving forward'
Her father said it costs about £50,000 to run the charity each year and the new course, the second to be launched, will be accredited by Kidderminster College.
The foundation already runs Spokes which trains people to be able to carry out bike repairs.
The gardening course will initially train up to six 17 to 24-year-olds over the next few months and a longer version will be run from September.
Mr Jordan said future plans included setting up a basic woodworking skills course.
He said: "Emily's brother had learning disabilities so it seemed a fitting legacy for her for us to set up the foundation and it means a lot that the charity carries on moving forward."