Worcester murder: More time to question arrested man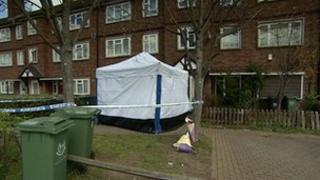 Police have been given extra time to question a man arrested in connection with the death of a Worcestershire woman.
Jacqueline Harrison's body was found by police in her flat on Gresham Road, Worcester, on 12 April.
A post-mortem examination revealed the 47-year-old had been assaulted.
Police were looking for William Cummins, 51, in connection with the killing and arrested a man in Dorset on Sunday.
Officers were given an extra 36 hours to question a 51-year-old man on Tuesday.
On Wednesday evening a magistrate granted detectives an additional extension.