Worcester ocean rower paralysed by stroke sets up charity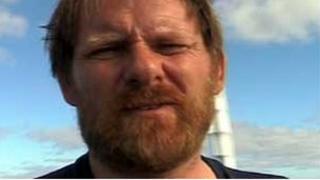 An ocean rower who suffered a stroke has launched a new charity to help people in Worcestershire with brain injuries after they have left hospital.
Richard Wood, 56, from Worcester, rowed solo across the Atlantic in 2004. Two years later he had a stroke that left him paralysed on his left side.
He will run the charity with his neuro-physiotherapist, Kat Wood.
They will raise money to provide long-term affordable rehabilitation for people with neurological conditions.
Mr Wood said: "It took me 101 days to solo row the Atlantic but over 106 to get to a point at which I was able to be discharged from hospital."
Eventually he hopes to offer help nationwide and to build a centre of excellence where people with brain injuries can get physiotherapy and other treatments to help them live independent lives.
Mr Wood now plans to raise money by becoming the first disabled person to row solo across the Pacific.