Kidderminster mother appeals to stop 'hate campaign'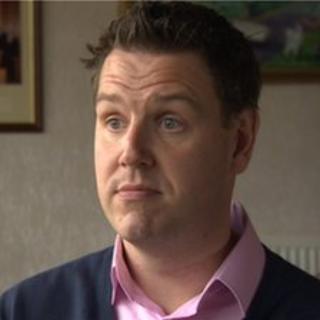 A Worcestershire mother has made an appeal for help to catch the people she claims are "terrorising" her family.
The woman from Kidderminster, who does not want to be named, said the attacks have been aimed at her daughter.
She said: "I'm frightened to go to sleep. We can't keep living like this - please help me put a stop to this, someone knows something."
Last week a pet rabbit was found cut up in the family's garden, which police described as part of a "hate campaign".
West Mercia Police said over the past 18 months, abusive, racist and threatening signs have been placed outside properties in two roads in Sutton Park.
It follows the escalation in incidents of harassment directed at the families in Tomkinson Drive and neighbouring Lister Road.
'Sick and twisted'
The woman said: "It's destroying us, my children found the rabbit in the back garden - they were absolutely devastated and to have to console them was heartbreaking.
"It was awful for them to see it had been cut and it's foot sliced off - to torture a rabbit and put my children through that is sick and twisted."
She said her children are having nightmares and believes the attacks are racially motivated against her daughter.
She said: "These people are sick, race shouldn't be a problem in this day and age.
"It doesn't matter about the colour of our skin - we've all got the same blood and organs - but obviously it does to some people."
Crimestoppers has offered a £2,000 reward and three people have been arrested in connection with the incidents. Police said there was insufficient evidence to bring a prosecution.
Leader of Wyre Forest District Council John Campion said: "It's just not acceptable in 2012 that anyone should be intimidated in their own home just because they're different to other people."
The woman urged anyone with information to contact the police.
Det Insp Dean Jones has described the attacks as "despicable and mindless".