Police sorry for Worcester paedophile photo mix-up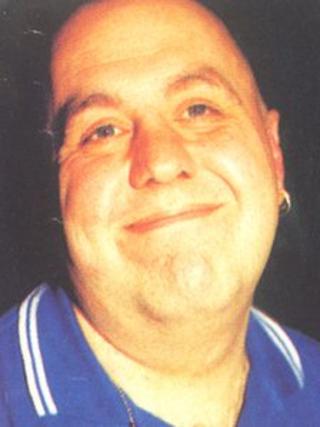 Police have apologised to a man after using a CCTV image of him in the mistaken belief he was a convicted paedophile killed in an arson attack.
Andrew Heath, 52, was found dead at his flat in Warndon in Worcester on 14 December.
Earlier this month, police released a new CCTV image of a man in a shop they believed was Mr Heath.
But a woman "expressed concerns" to police over the man's identity and the force has since withdrawn the image.
Det Ch Insp Paul Williamson, from West Mercia Police, said: "We have looked into the concerns expressed by the lady that called us and I can confirm the man captured on the CCTV is not Andrew Heath, and that he has no connection to Mr Heath's death.
Loan service
"We have apologised to the man featured on the CCTV and to the lady who called in expressing concerns about the image.
"We have met them both in person and I would like to thank them for their understanding about this matter.
"I would also like to thank them for coming forward as quickly as they did because now we know the man pictured isn't Andrew Heath we have a new line of inquiry to follow up related to the time he did actually visit the Spar shop."
An inquest heard Mr Heath died as a result of smoke inhalation after a wheelie bin was set on fire outside his front door.
A total of 10 people have been arrested over his death. Seven have been released on bail and three released without charge.
A £20,000 reward for information has been offered by police.
Police have revealed that he was jailed in 1984, 1989 and 1992 for gross indecency and indecent assault against teenage boys in Leicester and Birmingham.
He was also given three years probation for indecent assault in 1999.
Police have also said Mr Heath's unofficial "loan" service was was one of "many lines of inquiry".