Worcester's St Paul's Hostel in £200,000 boost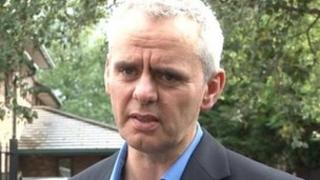 A Worcester hostel has received about £200,000, as the government pledged an extra £3.5m to help people sleeping rough or at risk of homelessness.
St Paul's Hostel said some of the money was to promote the No Second Night Out scheme, which is being extended to include Worcestershire.
The pilot scheme operating in London, providing temporary housing, will be expanded to eight more areas.
St Paul's Hostel added it would employ three staff to extend its work.
Chief executive Chris Ashcroft said money would be used to provide a "fast and efficient response" to the needs of people sleeping rough on the streets in towns around the county.
'Greater need'
He said: "Traditionally the services have always been located within Worcester city.
"We have been working around the county for the last couple of years and since doing that we have discovered a greater need which was perhaps hidden in the past.
"The money will be really, really beneficial in meeting the needs of those people who either don't want to or can't come to Worcester for the services that exist."
In the pilot scheme in London members of the public report people seen sleeping rough locally and they are offered temporary accommodation.
Mr Ashcroft said: "A worker will go out to the location identified and will hopefully meet with the client.
"[We] do an initial assessment [and] work very closely with local authorities and other providers in order to get that person off the street and into some form of accommodation."