MP Bill Wiggin steps down as government whip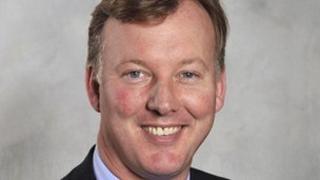 North Herefordshire MP Bill Wiggin has resigned as a government whip following David Cameron's cabinet reshuffle.
The 46-year-old, who was appointed to the post after the May 2010 general election, declined to explain the reasons behind the decision.
Mr Wiggin said he was "relaxed" about the decision and would continue to serve as a Conservative MP.
It follows the departure of Mid Worcestershire MP Peter Luff from the Ministry of Defence on Wednesday.