Hereford Cathedral stonework repairs begin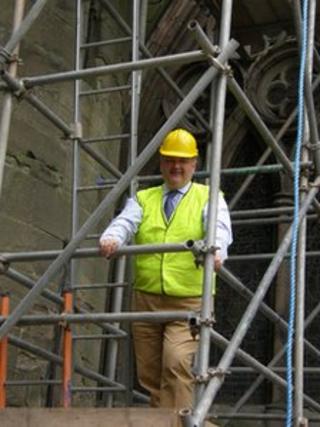 Repairs to damaged stonework at Hereford Cathedral have begun.
The Cathedral Perpetual Trust said the stones in the north-east pinnacle, which were restored in the 1980s, had started to work themselves loose.
It said about £10,000 was being spent on removing two layers of masonry and pinning the stones with a metal rod.
Glyn Morgan, from the trust, said: "It is necessary work because the location of the masonry means it is something which could not be ignored."
"But the need for extensive scaffolding does mean that it has turned into a major piece of unexpected expenditure," he said.
He said the trust was looking for donations to help it pay for the restoration work.