Order granted to evict travellers from Droitwich field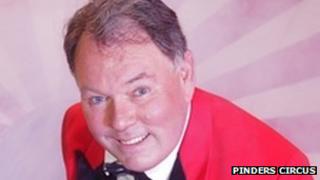 A court order has been granted to move on travellers whose encampment stopped a circus performing on a field in Worcestershire.
Wychavon District Council said the order granted at Worcester County Court was for them to leave the site on Ombersley Way, Droitwich, immediately.
Pinders Circus said it had had to cancel four shows because it could not get access to the site.
Director Mike Lea has said "half a week's money" had been lost.